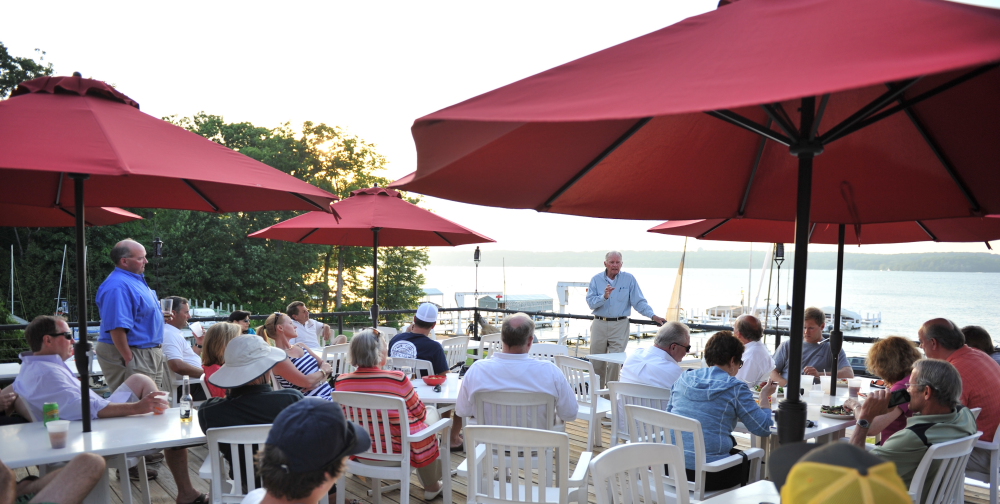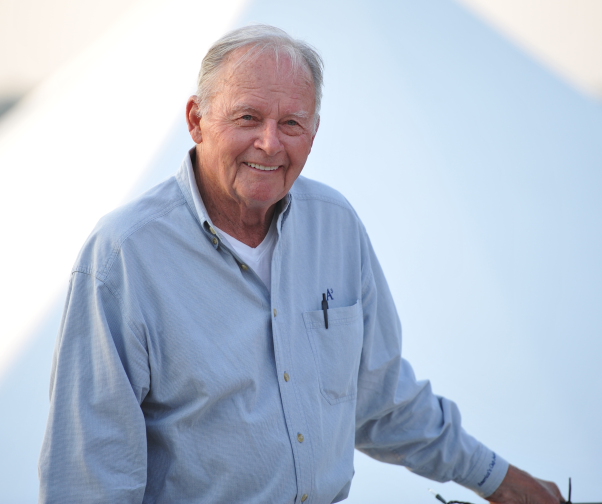 Lake Geneva, Wisconsin – The 2013 A Scow National Championship is officially underway in Lake Geneva,Wisconsin, hosted by the Lake Geneva Yacht Club.
Thursday evening's opening ceremony included a very exclusive and rare presentation by sailing legend Buddy Melges. Revered as the greatest American sailor of all time, very few yachtsmen can claim a resume like Melges'. From his many World Championship victories, to his impeccable successes as a decorated Olympic Sailor and ultimately an America's Cup Champion, Melges truly entertained the 15-strong A Scow fleet with his expertise and insights about 'sailing smart.'
The Skipper's meeting takes place on Friday morning at 09.00, with the first warning taking place at 10.30.
In the words of PRO Hank Stuart… "5..4..3..2..1..START!"