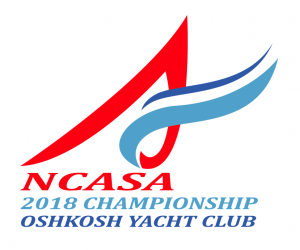 The National Class A Scow Association will celebrate its 15thanniversary this year on the big waters of Lake Winnebago!  The lake that A Scows were originally designed for never fails to exhilarate every time we are there. Oshkosh Yacht Club (OYC) was the home of the first A Nationals back in 2004 and is a special and storied place for our fleet. It is also important to note that the A Scow is celebrating 119 years of racing this season and we will race for the Felker Cup on Thursday evening June 21 to continue this time-honored tradition. Every time we go to OYC we compete for one of these historic awards, which are older than the America's Cup.  Make sure you get your gear and team ready to go for what looks to be a great event!
Registration and the opening party will take place the evening of June 21 at the Regatta Headquarters – The Waters.  Friday morning will kick-off with a Competitor Briefing by our PRO Mark DeGuire. Racing will begin at 1100 hours.
Immediately after racing on Friday there will be a cocktail party at Regatta HQ where there will be lively entertainment, daily awards, hosted bar and appetizers for registered competitors.  As usual, the bar will welcome us in our sailing gear so come straight from putting the boat away so you don't miss any of the fun!
Saturday night we will be seated at The Waters overlooking the lake at dusk, for our annual NCASA Banquet Dinner where we will conduct our Team Introductions and daily awards.  There is no more fitting and beautiful setting for an event like this.
Sunday will bring our final day of racing which will be followed by a luncheon/awards presentation.  That my friends, is a weekend full of fun sailing and friendships that last a lifetime. We're looking forward to seeing you all in Oshkosh!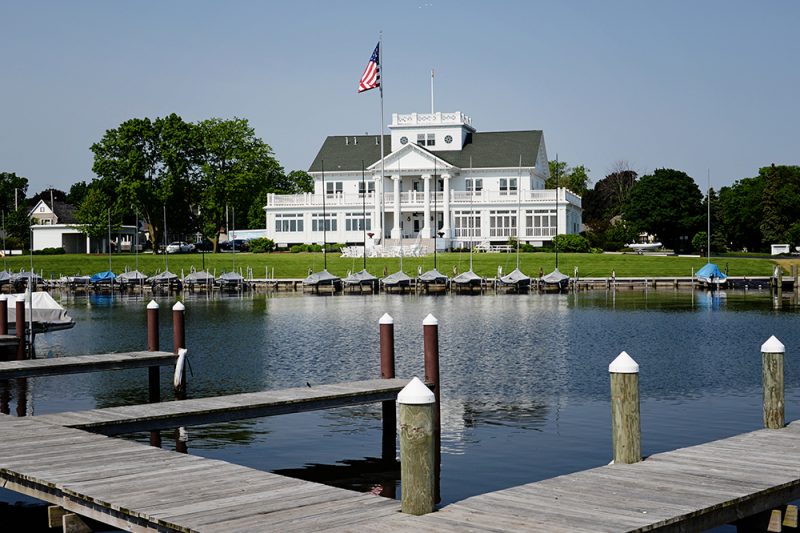 The 2018 A Scow National Championship event will be held June 21-24, 2017 (racing June 22-24) on Lake Winnebago, Oshkosh, WI.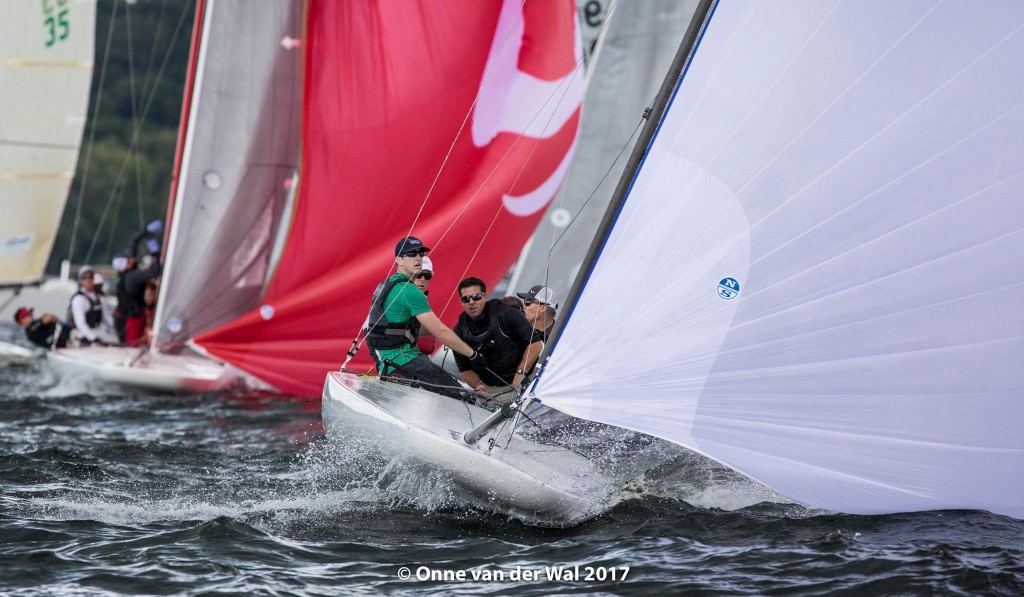 Pat Hughes and the Melvin team will defend their 2017 A Scow National Championship victory at Lake Winnebago.
Event Information:
Everything you need to know about the event is probably in the NOR which may be updated with new information as we approach the event. If you have questions, please don't hesitate to ask – see contacts below.
This regatta is open to A Scows that comply with NCASA specifications. You have until May 20, 2017 to register, after which there is an additional late fee of $100. Online registration is available at Yacht Scoring. Launching is from 3pm to 6pm on Thursday, June 21 at the Miller Bay launch facility (Link to MAP) with the Felker Cup race to commence promptly at 6pm just off the base of Washington Avenue in front of Regatta Headquarters at The Waters. Please check-in at The Waters to finalize registration prior to heading out on the lake for the Felker Cup.
We are planning for six races at this event. The regatta gets underway at 9:30am Friday June 22 with a competitors meeting. The first warning will be at 11am sharp with additional racing to follow per the PRO. We'll have an after-race Happy Hour on Friday – come as you are. Saturday's social event will kick-off with cocktails at 6pm followed by dinner and entertainment at 7pm. The $60/person Social Package includes hosted cocktails and appetizers on Friday post racing, Saturday Night's dinner party, and Sunday Lunch at the Award Ceremony.
Awards will be presented at The Waters following the last race on Sunday.
For further information please contact:
Jason Hirschberg, Event Chair
Cell: 920-410-4944
Office: 920-267-5780
Email: Jason@hirschberglaw.com
Todd R. Haines, Event Co-Chair
W330S 3000 County Road G,
Dousman, WI 53118
Tel: 414.881.4119
Email: v115@mailbag.com
Hotel Options:
Best Western Premier (Formerly the Park Plaza)
1 Main Street
Oshkosh WI 54901
920-230-1900
Room Block Name: NCASA A Scows
Deadline to Reserve: May, 25, 2018
AmericInn Lodge & Suites
1495 W South Park Ave
Oshkosh WI 54902
920-232-0300
Hilton Garden Inn
1355 W 20th Ave
Oshkosh WI 54902
920-966-1300
Holiday Inn Express
2251 Westown Ave
Oshkosh WI 54904
920-303-1300