May 1, 2022 – Registration is Open: Spring 2022 is upon us and the NCASA Board has been hard at work organizing our National Championship. Despite a number of challenges, we are ready to begin registering for the event. As in past years we are using the Yacht Scoring system for all of our online regatta information including the NOR, registration, notice board and scoring. You should be able to use your old login and stored data.
Your first stop in Green Lake will be the County Fairgrounds where you can unwrap and get ready for mast up. Then, launch and check-in will be just down the street at Deacon Mills Park. Launching can begin Thursday afternoon, June 23, 2022. Our Racing begins on Friday, and continues Saturday and Sunday morning. Plan on the first race warning gun at 1100 hours on Friday, June 24. The NOR and other pre-regatta communications provide detailed maps for the rigging and launch procedure to follow.
Click Here to get registered now!
We are planning to have our usual banquet dinner one night and our after-race cocktails with heavy hors d'oeuvres the other night. Details are still being sorted out. So that everyone can enjoy themselves fully, we strongly recommend all participants continue to be vaccinated / boosted and follow CDC guidelines for safety and health. Anyone concerned about social activities should use their best judgement and opt-out if needed.
We should be seeing another new Melges A Scow on the starting line this year, adding to the four new boats that have been built the past couple of years. We are expecting great turn out for this year's event, so PLEASE get your housing handled right now if you have not already done so,
Accommodations:
A recent check of AirBNB and VRBO also show some homes available, so be sure to check those out as well.
Green Lake Conference Center
Contact = Rebecca Reeves – rebbeccareeves@glcc.org – 920-294-3323
45 rooms available on Thursday and Friday only at $132 per room per night – no Saturday night
Lawsonia Golf Course
Contact = Adam – 920-294-3320
1 room available for 3 nights $110 per night
Pilgrim Center
Contact = Chris – 920-896-2825
15 rooms in building 1 – available for 3 nights at $100 per night
9 rooms in building 2 – available for 3 nights at $110 per night
Located on the southeast shore of Green lake
McConnell Inn
Contact = Maryjo – 920-294-6430
1 room available for 3 nights at $209 per night
Located down town Green Lake
Econo Lodge – Redgranite
Contact = Maxasti Patel – 920-545-0555
32 rooms available for 3 nights at $89 per night
Located at 717 E. Bannerman Avenue – Red Granite
17 miles from Green Lake
Borders – Wautoma
Call 920-787-5050
7 rooms available for 3 nights at $130 per night
Located at W7696 State Road 21 & 73 – Wautoma
20 miles from Green Lake
Hilton Garden Inn – Oshkosh
Contact = Nicole – 920-966-1300
40 rooms available for 3 nights – rates from $247 per night
Located at 1355 W. 20th Avenue – Oshkosh
25 miles from Green Lake
AmericInn – Oshkosh
Call 920-376-8729
10 rooms available for 3 nights at $139 per night
Located at 1515 Planview Drive – Oshkosh
25 miles from Green Lake
Towneplace Suites – Oshkosh – BRAND NEW JUST OPENED
Contact = Ann Burkhardt – 920-891-8500 – abrukardtl@kinseth.com
25 rooms available for 3 nights at $125 per night
Located at 1365 N. Westfield Road – Oshkosh
29 miles from Green Lake
Regatta Chair:
Todd Haines
414-881-4119
V115@mailbag.com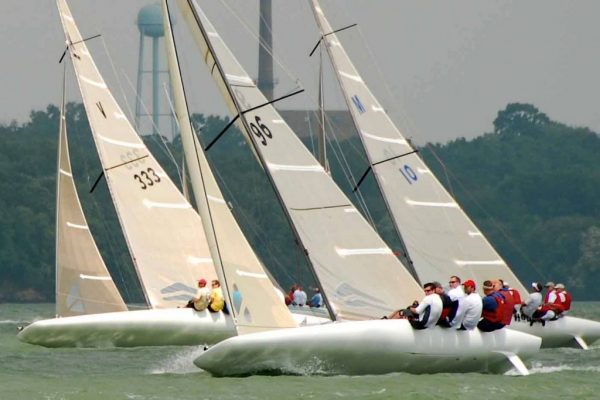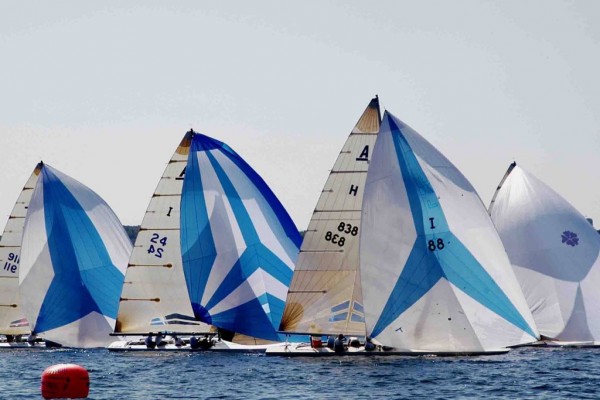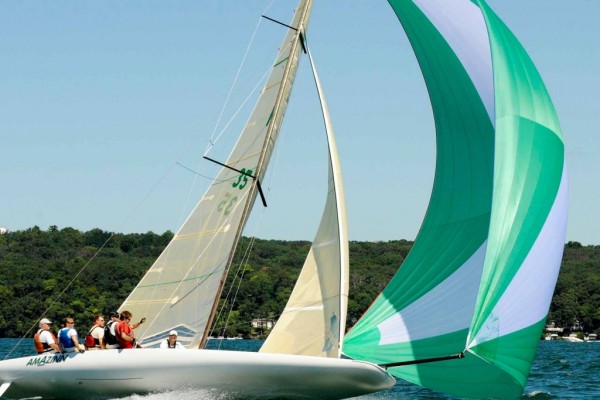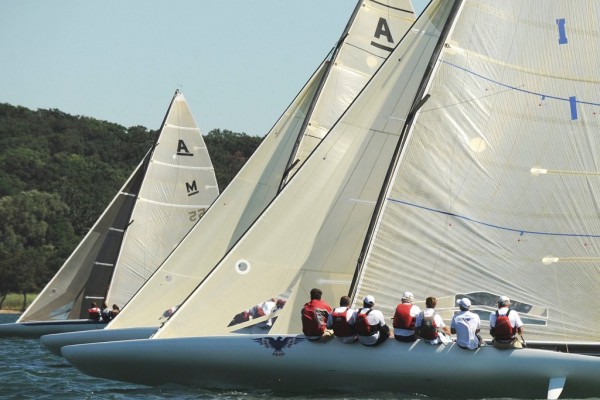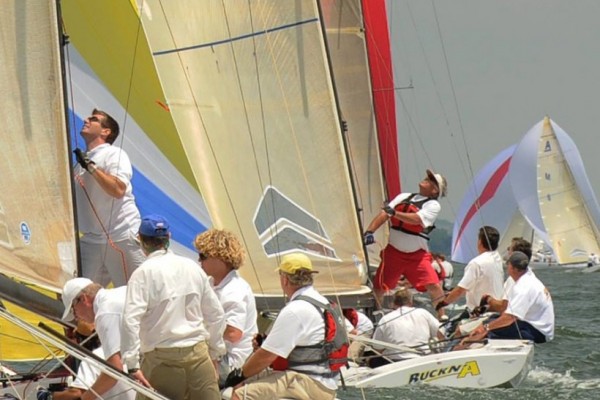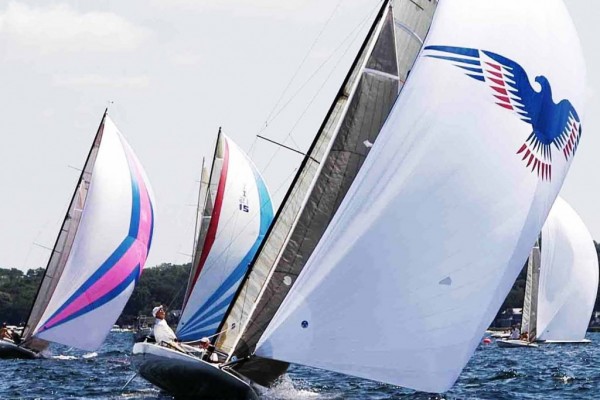 The 38 foot (11.58 meter) Class A Scow is the largest, fastest, and most powerful inland scow sailboat. Originally designed in the late 1800's by John O. Johnson of Johnson Boat Works (White Bear Lake, MN) the boat retains the same shape and size as the original boats. With the move to fiberglass and carbon construction, the addition of a bow sprit and a massive asymmetrical spinnaker, combined with a carbon fiber swept-spreader rig, the class is stronger than ever.
Today's A Scow, produced by Melges Performance Sailboats of Zenda, WI, has all the modern, sophisticated rigging and gear (from the good folks at Harken) needed to make this unbelievable boat simply rock on the water. Powered by North Sails, able to pull water-skiers, and having been clocked at over 25 mph in a good blow, the A Scow is a worthy challenge for even the most experienced sailors. Unlike keelboats of this size, the A Scow uses only dual bilge boards for stability and thus requires a crew of 6 or 7 people to keep her upright in heavy air.
We hope you will explore our website and see what makes the A Scow so much fun!
A Scow Events
2022 A Scow National Championship Regatta – Green Lake, WI
Set-up and Check-In Date: Thursday June 23, 2022
Race Dates: Friday June 24 – Sunday June 26
Location: Deacon Mills Park, Green Lake, WI
Registration: Not open yet
Official Event Website: NCASA

2022 ILYA Annual Championship Regatta – Lake Geneva Yacht Club 
Set-up and Check-In Date: Wednesday, August 17, 2022
Race Dates: August 17 – 21, 2022
Location: Lake Geneva Yacht Club
Registration: TBD
Official Event Website: ILYA

Future Venues:
2023 A Scow National Championship Regatta – TBD Yacht Club
Set-up and Check-In Date: always the Thursday after Father's Day
Race Dates: