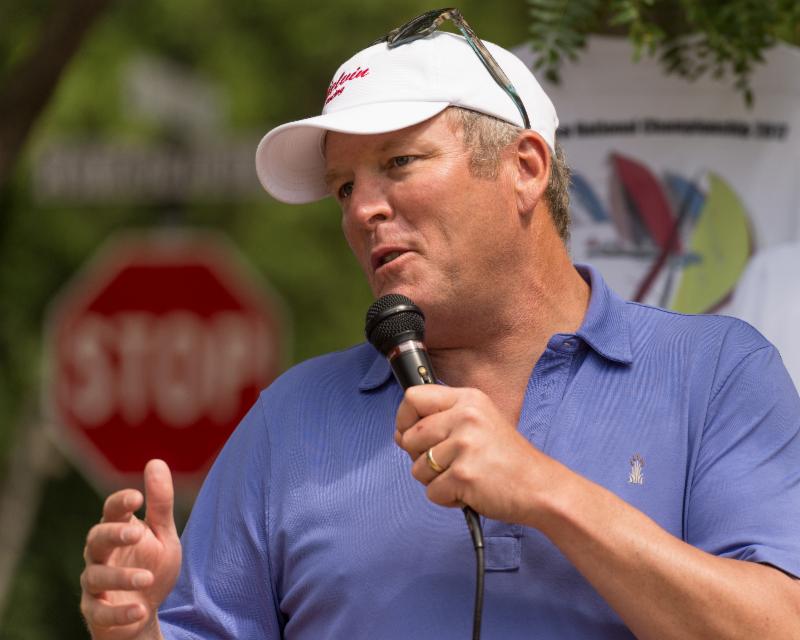 In a weekend that will be remembered for it's high winds and epic sailing conditions, Pat Hughes and his Melvin team won the 2017 Wixon Jewelers A Scow National Championship at the Minnetonka Yacht Club. Onboard the Melvin (M-21) alongside Pat was Harry Melges III, Coye Harrett, Tony Jewett, Chris Jewett, Matt Ripkey and Mark 'Doctor' Christensen. Full results can be viewed online.
PRO Blake Middleton and his RC team did a superb job getting in six races over the three day event.
Thanks to everyone at MYC and all the volunteers who helped Regatta Chair Danielle Lindeman organize this great event.
Special Thanks to all our Sponsors (see sidebar) for helping us make this event happen. We sincerely appreciate your support.
Congratulations to all the competitors who survived the heavy air conditions – keeping the boats upright was no small feat this weekend!

NCASA was honored to have the extremely talented sailing photographer Onne van der Wal shooting the event at Minnetonka. His award winning nautical photography is world renowned for its unique composition, brilliant colors, tack sharp details and his attention to the technicalities of digital photography.  If race participants are interested in viewing his pictures they should email his wife Tenley, indicating what sail number(s) they are interested in seeing. They will prepare an album and email interested parties directly.
Click Here for more information and pictures.