March 19, 2023 – Registration is Now Open:
Your NCASA Board has been working to get everything ready for the A Scow National Championship hosted by the Lake Minnetonka Yacht Club, June 22-25, 2023. We are looking forward to another fantastic event and early reports are that we will have great turnout. Our 2017 event at Minnetonka was incredible with a wide range of breeze and great competition.
Crew and Spectators:
Order Regatta Shirts and additional Social Packages here. The T-shirts are long sleeved performance fabric, sporting the event logo and a cool A scow action graphic, dye-sublimated on the back for pre-order only.  Cut off to be included is Sunday, May 28th. (Payment via PayPal will require a valid credit card.)

A couple of important housekeeping items:
1) Please make sure all your current crew are on our NCASA mailing list. They can easily add themselves or you can do it for them at this link. The Subscribe button on the right side of our website goes to the same form. Also remember to enter your crew information when you register at Yacht Scoring so you can be sure they get regatta notifications.
2) We know that many boats have been undergoing significant retrofits in the past couple years to add the spinnaker douser system, or make other hull modifications and major repairs. If you have modified your boat in any material way please read our policy on Weighing and Re-certifying your boat. Do not leave this to the last minute as we will NOT be able to accommodate weighing at the regatta.
Regatta Details:
We are planning similar logistics as our last event at Minnetonka. We will launch by crane at the Carson Bay Facility and you will be assigned a mooring location in Carson Bay or near the MYC. You will be able to park your vehicle at or near the host dock you are at. A total of six races are scheduled with no more than two races per day. Check out the NOR for more information and instructions.
Social
The MYC regatta team is planning some great events – both parties will feature live music, great food and an open bar – all included in the price of the social package. Friday night we will be at the lakeside home of Pat and Chrissy Hughes and Saturday night we will gather on Lighthouse Island.
After haul-out on Sunday, we will have lunch in Cottagewood Park (next to the store) and present our awards.

Regatta Schedule
Registration and Check-in: Thursday, June 22, 2023
Race 1 and 2: Friday, June 23, 2023
Race 3 and 4: Saturday, June 24, 2023
Race 5 and 6: Sunday, June 25, 2023
Awards: Following the last race on Sunday

Housing
A block of rooms has been reserved at the Sheraton Minneapolis West Hotel for $149.00 USD per night. Last day to book at this special rate is Thursday, June 1, 2023. 
Housing Coordinator:  Steph Powell (952) 393-4729  Call early for best results!
NCASA Executive Director:
Todd Haines
414-881-4119
V115@mailbag.com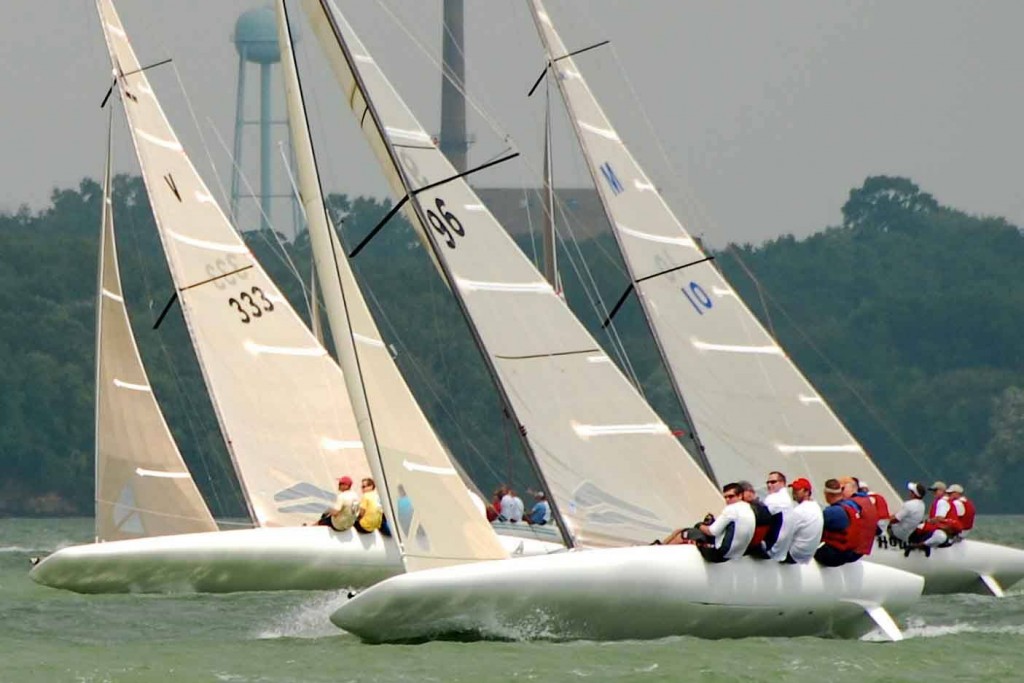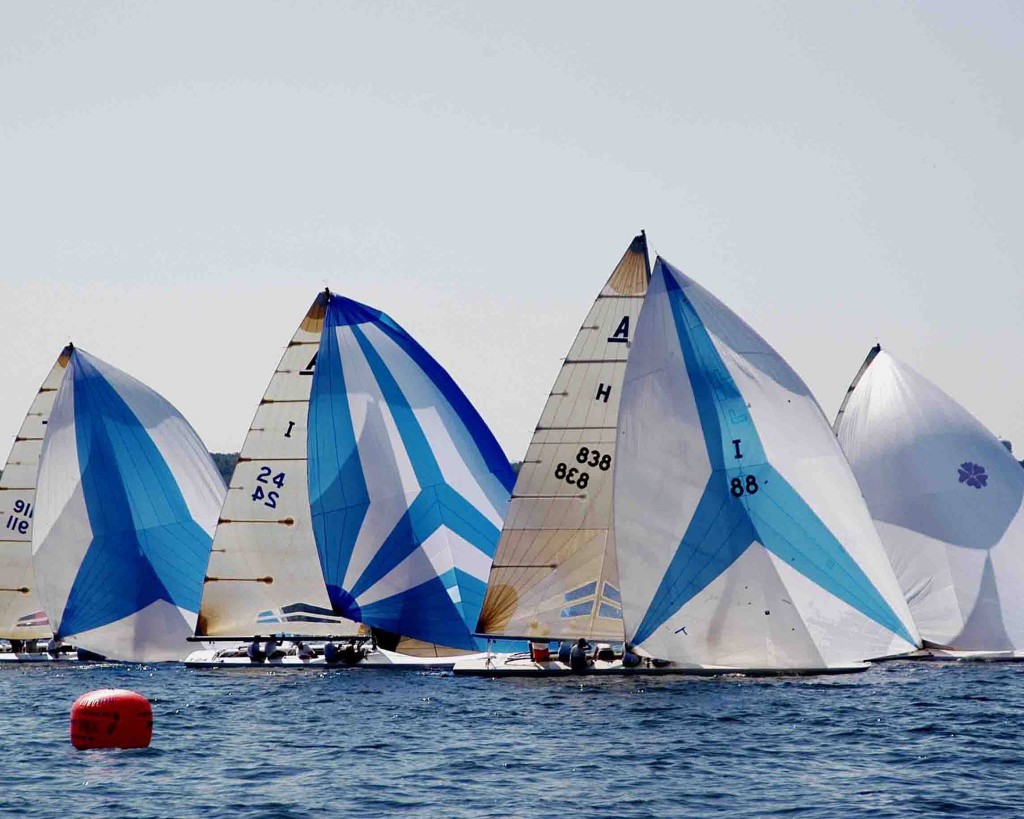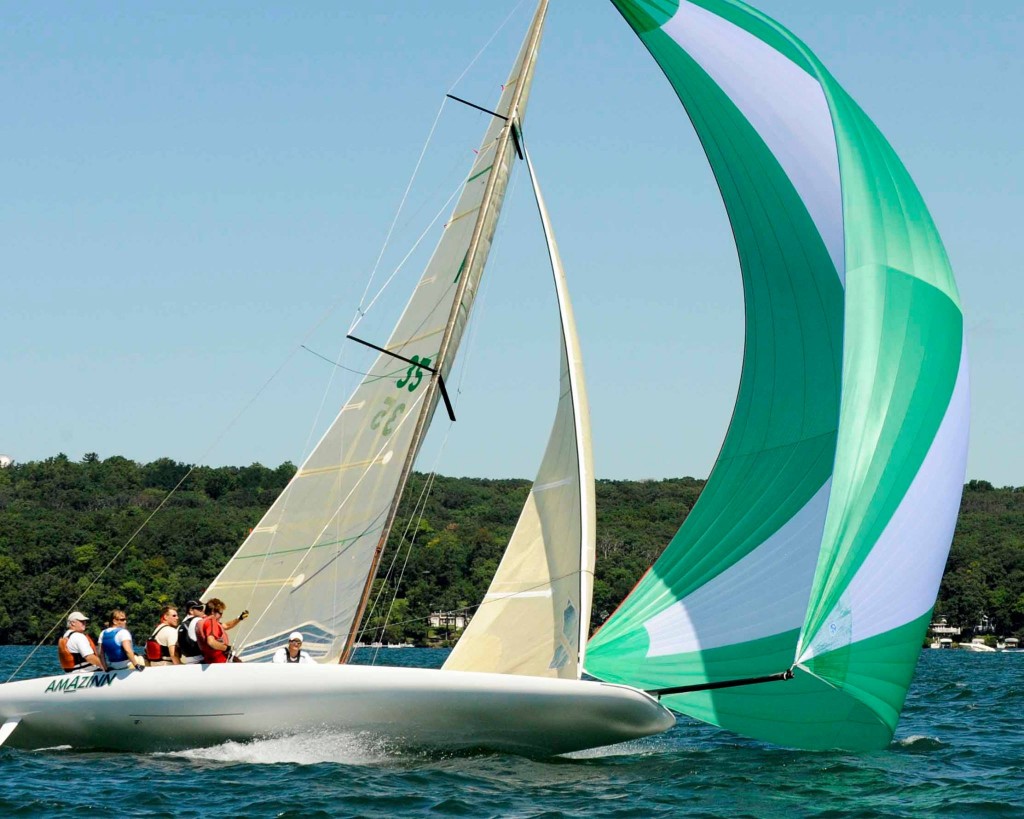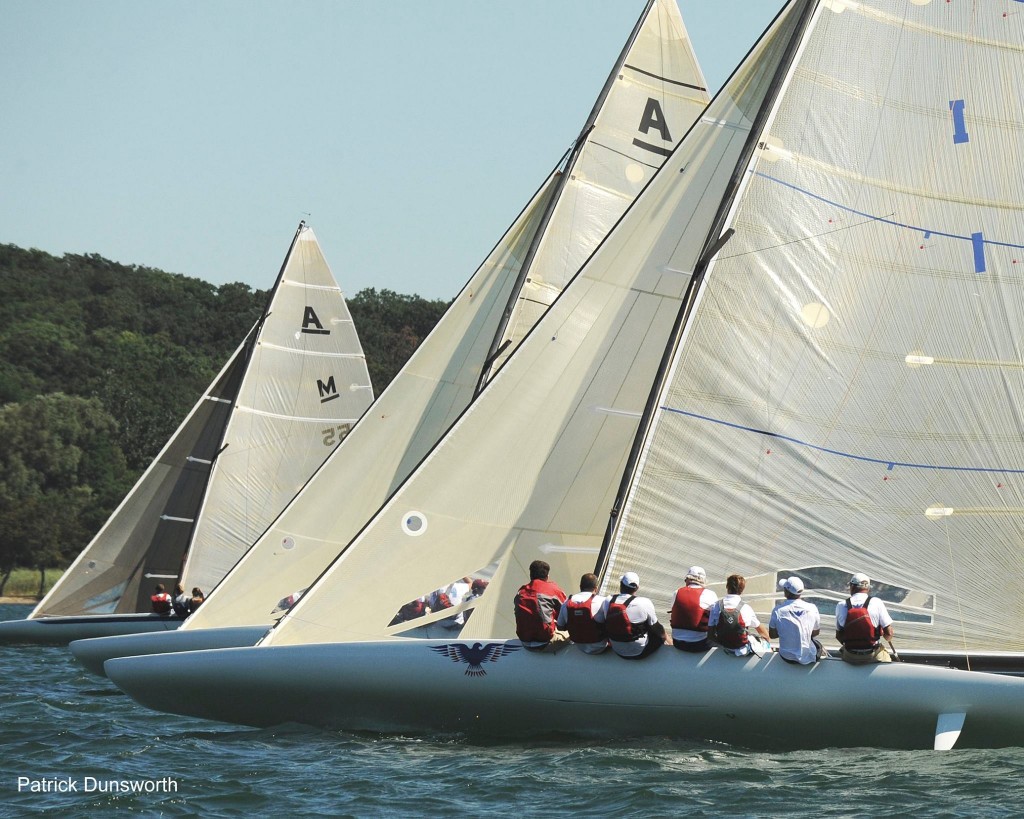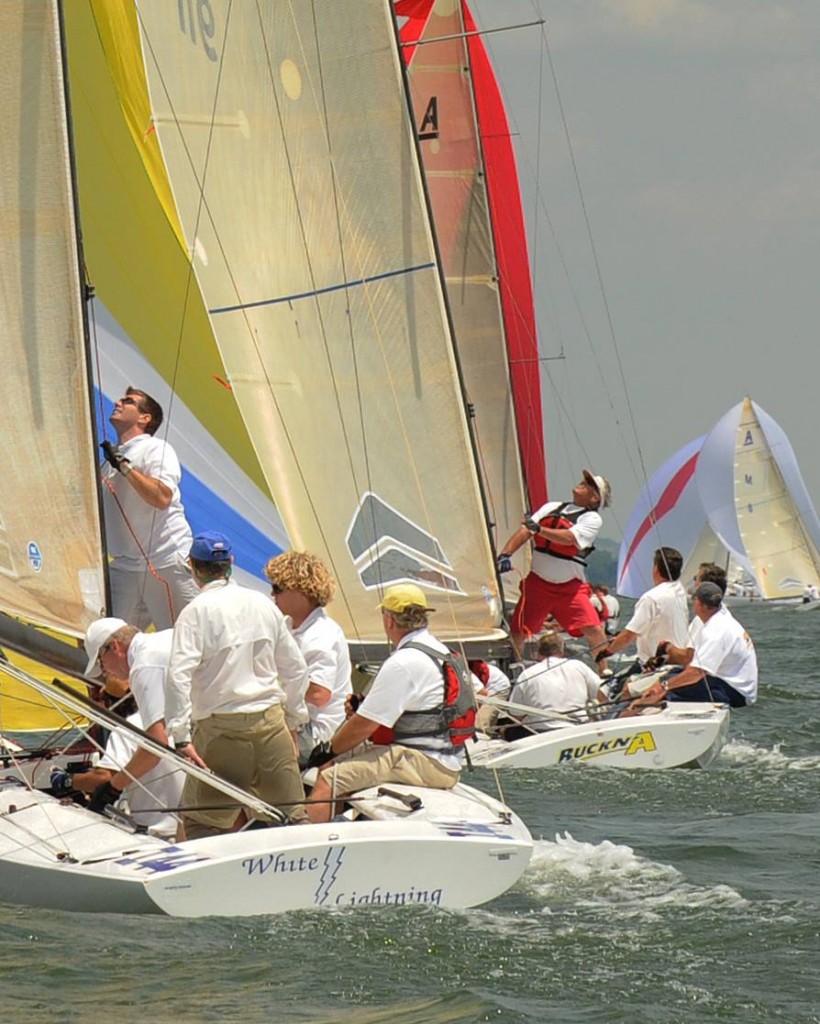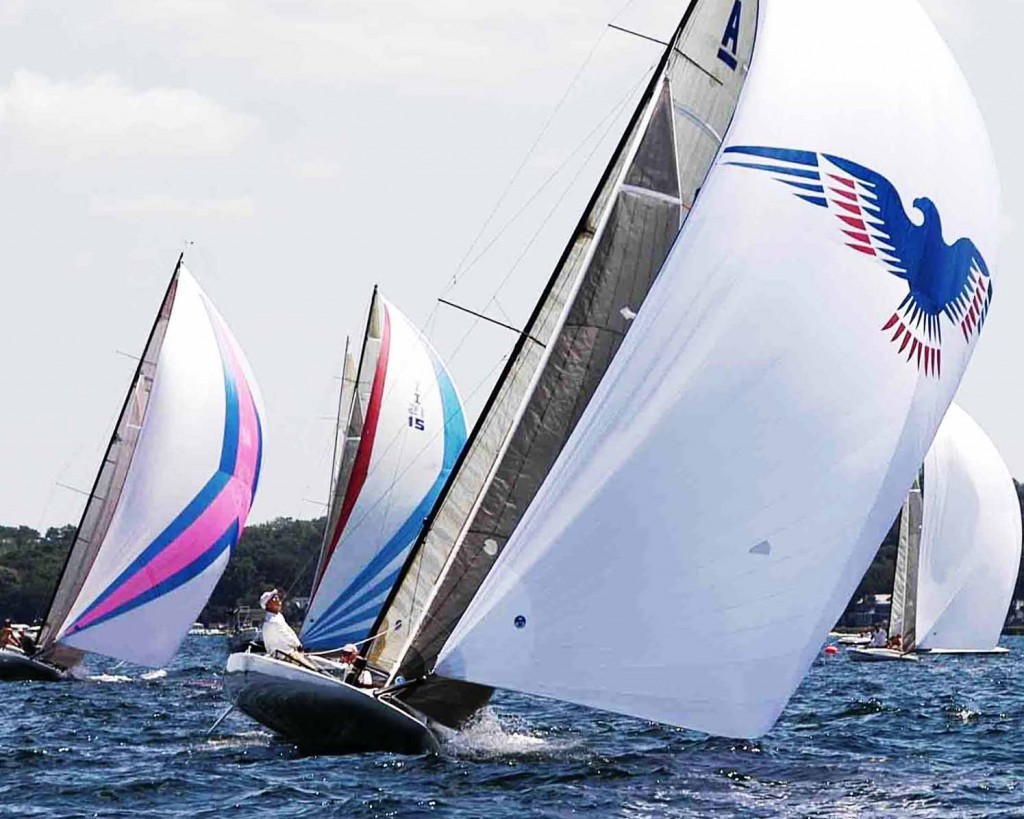 The 38 foot (11.58 meter) Class A Scow is the largest, fastest, and most powerful inland scow sailboat. Originally designed in the late 1800's by John O. Johnson of Johnson Boat Works (White Bear Lake, MN) the boat retains the same shape and size as the original boats. With the move to fiberglass and carbon construction, the addition of a bow sprit and a massive asymmetrical spinnaker, combined with a carbon fiber swept-spreader rig, the class is stronger than ever.
Today's A Scow, produced by Melges Performance Sailboats of Zenda, WI, has all the modern, sophisticated rigging and gear (from the good folks at Harken) needed to make this unbelievable boat simply rock on the water. Powered by the latest sail designs, able to pull water-skiers, and having been clocked at over 25 mph in a good blow, the A Scow is a worthy challenge for even the most experienced sailors. Unlike keelboats of this size, the A Scow uses only dual bilge boards for stability and thus requires a skilled crew of 6 or 7 people to keep her upright in heavy air.
We hope you will explore our website and see what makes the A Scow so much fun!
A Scow Events
2023 A Scow National Championship Regatta – Lake Minnetonka, MN
Set-up and Check-In Date: Thursday June 22, 2023
Race Dates: Friday June 23 – Sunday June 25
Location: Minnetonka Yacht Club, Deephaven, MN
Registration: Click Here
Official Event Website: NCASA

2023 ILYA Annual Championship Regatta – Lake Geneva Yacht Club 
Set-up and Check-In Date: Wednesday, August 16, 2023
Race Dates: August 16 – 20, 2023
Location: Lake Geneva Yacht Club
Registration: Not Open Yet
Official Event Website: ILYA

Future Venues:
2024 A Scow National Championship Regatta – Lake Geneva Yacht Club, June 20-23, 2024
Set-up and Check-In Date: always the Thursday after Father's Day
Race Dates: Always the Fri-Sat-Sun after Father's Day.